The Best Celebrity Twitter Comebacks
Twitter can be a harsh place. Thoughts, opinions and what you consider to be 'witty gems' are thrown right out into to the open. If you're going to survive you need thick skin. Either that, or you need to be constantly armed with excellent comebacks.
When quarrelling celebrities go to hash(tag) it out on the other hand, we'd be lying if we said we didn't get a bit of a kick out of the backlashes we witness... and when an A-lister responds to hurtful comments by unveiling an unexpected sense of humour and a GREAT comeback, we can't help but love them all the more!
So in their sassy honour, here is a run-down of our favourites:

Celebrities = 1 Haters = 0
1. The Wanted V 1D
Ahh, the battle of the British boy bands (and their overly loyal followers).
However much of a guilty pleasure I may hold for 1D, my banter appreciation on this feud can't help but go towards Max and his collectively calm comebacks after being called 'a geek' by Zayn Malik.
@ZaynMalik "The first step is totally acceptance. #geekoftheweek. You display just how much of a wannabe you are. : ) "
@MaxGeorge "That's not very nice, @ZaynMalik. I was just starting to like you and your RnB songs, too."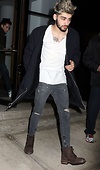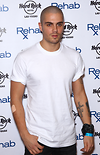 2. Gabourey Sidibe

Gabourey recently owned the haters after being criticised for her size after an appearance at the Golden Globe Awards. Her response?
@GabbySibide "To people making mean comments about my GG pics, I most def cried about it on that private jet on my way to my dream job last night. #JK."
BURN.

3. Olivia Wilde
Also at the Golden Globe Awards after a pregnant Olivia Wilde walked the red carpet, one brave member of the public took to Twitter to express their thoughts. Of course, the retaliation was priceless.
@OliviaWilde "Hahaaaa I just heard someone say I looked like a giant, walking pickle last night at the Globes. As a pickle enthusiast, I thank you."
(We think she looks incredible!)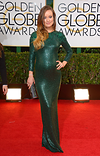 4. Rihanna
It's no news to us that RiRi does NOT take well to haterz, there is a long list of her comebacks that have had us LOLing, but to find a clean example was pretty difficult. One of our many faves (that we could publish) was:


5. Khloe Kardashian
We can all count on Khloe K to publicly jump in and defend her sisters when there is any sign of twitter beef... and admittedly, this is part of the reason we love her. So it was no surprise that when Amber Rose piped up about Kylie K's relationship with her ex BF Tyga, Khloe proved that she wasn't shy of a few sassy words:
@KhloeKardashian " 'I was a stripper since I was 15 years old, Amber Rose told Foxx', please don't worry about my sister's career and her sh*t"

6. James Blunt

As an artist he may not have been at the top of our list but despite his inability to entertain us through music, he more than makes up for it over Twitter. Very few now dare to take on the singer after his track record of excellent comebacks and on-point humour.
Brilliantly blunt if you ask us... (no pun intended)

And in case that just didn't cut it for you...


OK, one more....

Last one I swear...

7. Derren Brown
And finally... sophisticated and sarcastic, we're hailin' Derren Brown for his witty comeback to a homophobic comment.

Keep doing what you're doing!