Top 6 Celeb Face Swaps
Snapchat, if you ever take this feature away, we will personally come to your offices and we will be having serious words. It's pretty much the best thing since sliced bread... and Lord knows, we love us some bread.
Here's a run-down of the celebs who have absolutely smashed this filter out of the park.
1. Chrohn Legend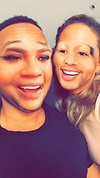 John Legend and Chrissy Teigen proved that you can, in fact, have two sets of eyebrows. I mean, how can you not laugh at this? Or at least have an extra bit of air come out your nose? Look at it.
Look at it.
2. Lerrie Edwards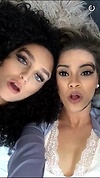 Little Mix huns Perrie and Leigh-Ann have been keeping us lol'ing all day long whilst on their Get Weird tour (Seriously, get following them: @Littlemix_offic).
Is it just us, or do we detect a hint of Kim K on the right?
3. Kimney Kardashian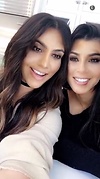 Speaking of Kim K... this one hurts our brains. Okay, so obvs they are related, but this is a certified 10 on the creepy scale for how much they look-alike.
We're giving ourselves a headache. Let's move on...
4. Kyga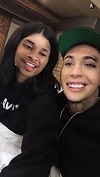 Staying on the Kardashian train, take a gander at Kylie and Tyga. We're not sure what's happening on the right, but we're oddly attracted to it.
But left. Let's not talk about the left. Ever.
5. Louam

Directioners, this one's for you. How can one manage to look 40, and the other 17? This could easily be a father and son posing for a snap at a family 'do.
6. Baby Adele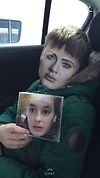 Whoever created this absolute masterpiece... Take. A. Bow. You my friend, are a frickin' genius. It's terrifying, but we love it.
Adele, if you're reading this (HA) but maybe a potential hair venture? No? Just for the lols? ...okay, we'll shut up now.
Pssst. Following us on Snapchat yet? Get adding: @boohooofficial