The boohoo Fashion Roundup For 2016
Here's our boohoo fashion predictions for the year ahead...

Fresh Off The Runway
Thanks to Olivier Rousteing naming Kim K his official muse, North West will walk for Balmain.


I Kissed A Girl
Jeremy Scott live streams his Valentine's NYFW show through Tinder, matching viewers with BFFs Katy Perry and Miley Cyrus.


Getting Lippy
King and Queen of fashion Karl Lagerfeld and Anna Wintour take on Beyonce and Channing Tatum's Lip Sync Battle. Their choice: Madonna's Vogue.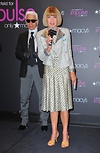 The Ugly Shoe
Kitten heels; they're back and they're bad.

'Armless Fun
Say laters to the sleeveless jacket trend of 2015. One sleeve faux fur is where it's at.


Tommy H On Tour
After whisking us away to the tropics last season, Tommy Hilfiger will take us to the Arctic for FW16.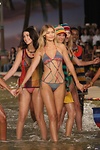 Shutting Down NYC
Kendall and Kylie Day will happen; they'll take over every billboard in Times Square by May 1st.